BGE® HTP Antibody Expression
In order to meet the needs of customers for screening a large number of antibody samples in a short time in the process of antibody drug development, DetaiBio launched BGE® HTP Antibody Expression service, which can express antibodies in small quantities and quickly, can be delivered as soon as 2 weeks. Self built high-throughput recombinant antibody expression platform, the throughput can reach 1000 single / month. The service is based on mammalian cell expression system, combined with self-developed proEM™ high expression vector was transfected into CHO/HEK293 cells for recombinant antibody expression. The final delivery of recombinant antibody with purity >90%, and the requirements of HPLC purity, endotoxin and concentration can be customized according to your downstream application to solve your worries.
Service Features

High Throughput
HTP process from gene synthesis to antibody purification

Highly Efficient
Two-week fastest
delivery

Flexible Choice
Flexible choice of
expression scale

Various forms
Full-length Antibody、Fab、scFv、VHH、Chimeric Antibody and etc.
Procedure

Workflow
Stage
Service
Timeline
Stage I: Gene Synthesis (optional)

Codon Optimization
Gene Synthesis

1 week
Stage II: Vector Construction

Vector construction
Sequencing validation
Plasmid extraction

Stage III: Antibody Expression & Purification

Cell Transient transfection (1~20mL)
Antibody Expression & Purification

1 week
Stage IV: QC & Deliverables

Purified Antibody
CoA
Cloning Plasmid

3 days
Case Study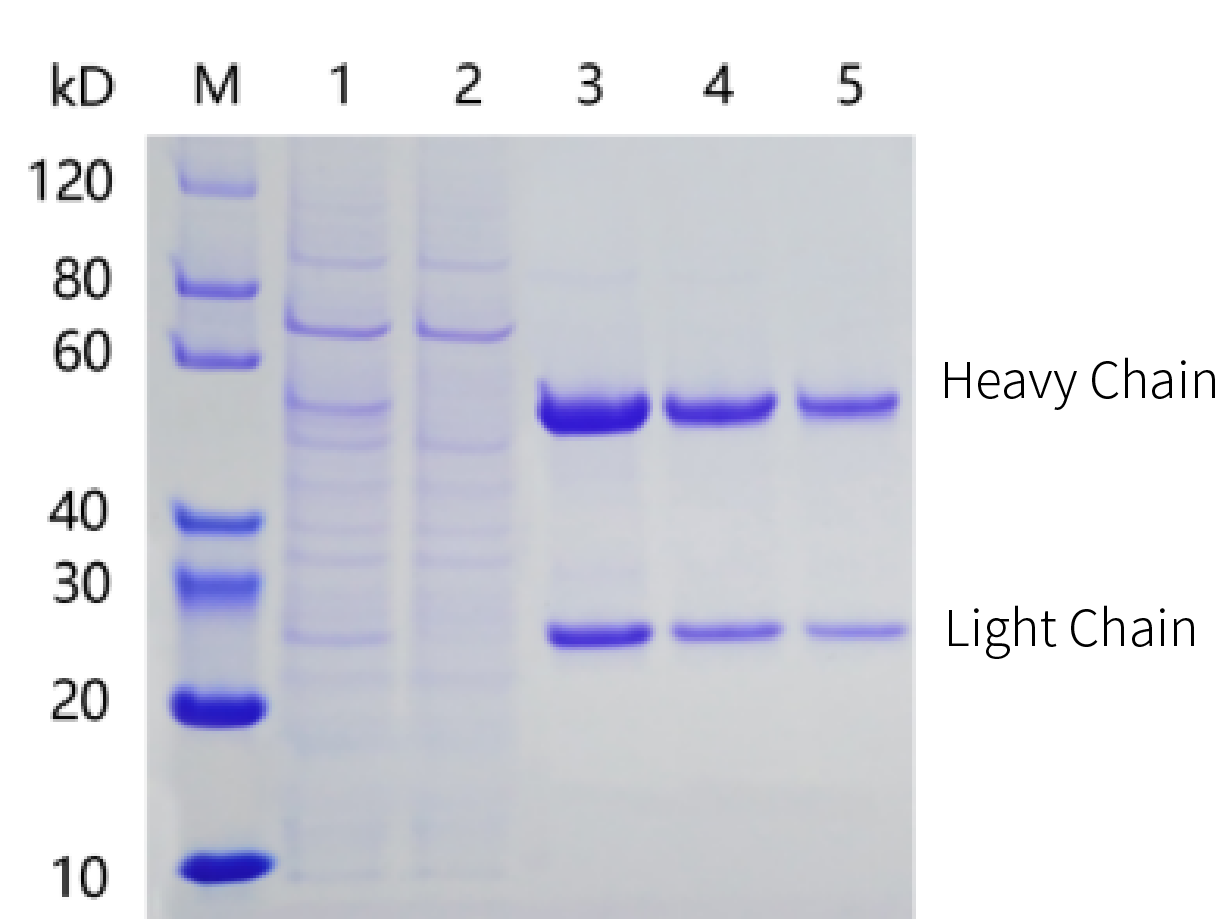 Full-length Antibody
Expression&Purification
Lane M: SDS-PAGE Protein
Lane M: Marker
Lane 1: Cell Culture Supernatant
Lane 2: Effluent
Lane 3-5: Elution Component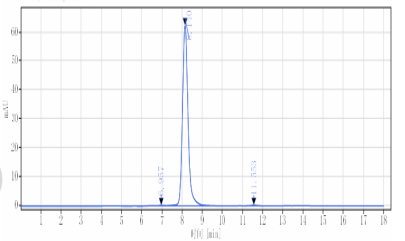 SEC-HPLC purity>99%
Related Service